Every year for the last nine years, a group of volunteers has raised funds and volunteered their services to provide Palestinian children in and around the Palestinian village of Burin a day of carefree fun by organizing a kite festival during the Eid al-Fitr at the end of Ramadan.  Every year except the last, that is, when the organizers were in Israeli prisons. This
Amena Ashkar is an amazing 22-year-old stateless Palestinian woman from the Bourj el-Barajneh Palestinian refugee camp in Lebanon.  She and 86-year-old Mariam Fathalla, expelled from Palestine in 1948 also stateless since then, are currently on a speaking tour of North America as part of the North America Nakba Tour, to tell their story. Amena loves stuffed animals, so the sponsors of the tour suggested to load her down with stuffed
WE WON!!! What did you do???  Less than three hours after we sent out yesterday's announcement, we got word from Bank of the West Chief Counsel Quinn Osborne that he had retrieved the money from Bank of New York Mellon.  They weren't able to get it to us by the end of the day, but told us to pick it up in the morning. 
With apologies to Barb Weir, the title is obviously tongue in cheek.  And doubly ironic after yesterday's developments.Yesterday we thought we might have a breakthrough when we finally received a statement from Bank of the West Chief Counsel, Quinn Osborne, that Bank of New York Mellon was in fact refusing to return our funds without the information that they were requesting about the beneficiary
Message to Tanya Kazak, Vice President and Compliance Manager, Bank of the West, dated February 15, 2015 and immediately forwarded to Quinn Osborne, Chief Counsel, Bank of the West Ms. Kazak, Our legal counsel, Tom Nelson, has finally received the unequivocal statement we have been seeking concerning BNY Mellon locking the return of our funds.  Therefore, we are providing the requested information to
Your calls and emails have caused Bank of NY Mellon and Bank of the West to twice postpone their deadlines for threatened actions. As you know, the Free Palestine Movement is a human rights advocacy organization and its sister, the Palestine Children's Welfare Fund is a humanitarian aid organization.  Is it likely that we will surrender our own human rights at the same time
Yesterday we received a call from Tanya Kazak, the Vice President and Compliance Manager for Bank of the West within 15 minutes of posting our appeal for your action.  She had already received five calls and by the time we finished talking, she had received twelve.  Karen Nelson at the local branch was routing her calls to the 800 number, but here is a
It's true.  You sent us nearly $5000 and now the banks are refusing to release the funds.  We tried to send the first $3720 of that amount from our account at Bank of the West to the Charitable Association for Palestinian Relief in Lebanon. For this transaction, Bank of the West used the international banking services of Mellon Bank in New York. Mellon stopped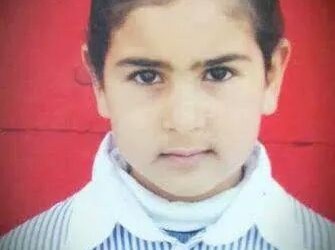 The PCWF is offering its US tax-exempt status to help the International Solidarity Movement raise funds to free 14-year-old Malak Khaled.  You can send your tax-exempt checks to Palestine Children's Welfare Fund 405 Vista Heights Road El Cerrito, CA 94530 Alternatively, you can also make a tax-exempt donation on line at http://www.thepcwf.org/donate/ You do not need to email us to report your donation because
Adel al-Lahham, less than one month old, is one of three infants that have frozen to death in Gaza this winter.  The New York Times reports that Adel and two others died from the cold and lack of adequate shelter. Adel's family is among the roughly 200,000 Palestinians in Gaza that have been homeless since Israel destroyed a tenth of Gaza's housing last summer.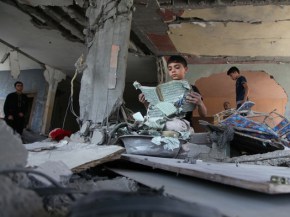 21jul14 As Israel escalates its military campaign against Palestinians in the Gaza Strip, an already besieged population is rapidly running out of resources. There are shortages of electricity, drinking water and medicine. Furthermore, for the thousands of Palestinian children whose homes were destroyed by Israeli airstrikes, they no longer have any clothing, books and toys. Several international convoys are working to secure the permissions necessary to cross into Gaza